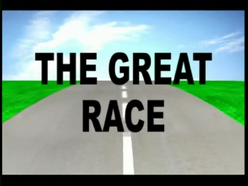 The Little Cars in The Great Race (2006) (original title - Os Carrinhos em a Granda Corrida) is Video Brinquedo's first film. They ripped off Pixar's "Cars (2006)".
Plot
A delivery car named Cruise became a racer. No one thought he would win. He ended up winning against his arch-enemy, Wrangler. There are also lots of sequels of this mockbuster, such as "The Little Cars 3: Fast And Curious (2007)". This one even ripped off the name of "Fast And Furious (2001)".
Production
Reception
This is hailed as one of the worst mockbusters of all time by everyone who's seen it.
See also
Ad blocker interference detected!
Wikia is a free-to-use site that makes money from advertising. We have a modified experience for viewers using ad blockers

Wikia is not accessible if you've made further modifications. Remove the custom ad blocker rule(s) and the page will load as expected.