Feature Film: 2000 / 90 minutes
Director, Screenplay: Camillo Teti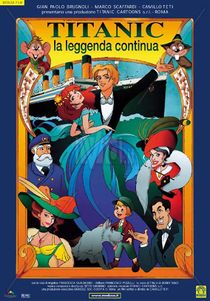 Film poster
An animated retelling of the worst passenger ship disaster in history. In this version, love blossoms between the upper-class Sir William and the blue-collar Angelica, who is hoping to find romance in America. At the same time, there are also a number of animal passengers, including talking dogs, cats and mice, who are also looking forward to arriving in the New World.
Ad blocker interference detected!
Wikia is a free-to-use site that makes money from advertising. We have a modified experience for viewers using ad blockers

Wikia is not accessible if you've made further modifications. Remove the custom ad blocker rule(s) and the page will load as expected.